Drumbeat in Podersdorf am See



the 18,000 m² family adventure world at the Podersdorf lido, planned and realized by Sunkids partner Almholz, opened its gates
This month was the time
As already reported in September 2020, the Styrian company Almholz developed a gigantic and unique world of experience together with the Podersdorf Tourist Association and the municipality.
The world of experience called PODOplay, which was designed for the whole family, opened its doors on May 22, 2021 to the delight of those responsible and warmly welcomed the numerous guests.
"This world of experience will be unique in Austria due to its size, breathtaking scenery and the distinctiveness of the play equipment. It is certainly one of the most attractive projects we have built in our many years of company history!" enthused Almholz's managing director Wolfgang Wild.
It was little surprise that the two largest attractions - the white and blue pair of spoonbills and the 7-meter-high water lily with blue slide - were the first to be approached, played on and climbed. "Each large installation was planned and implemented especially for Podersdorf, you won't find them in any other facility," enthuses Michaela Wohlfart, Mayor of Podersdorf.
While the children let off steam in the wooden structures, the adults can traverse the longest continuous motor climbing route in Austria. Should the guests, who are expected mainly from Styria and Burgenland, be out of breath, the lido offers enough loungers and seating where you can rest and fortify yourself with a snack.
The wooden structures can be used not only as playground equipment, but also as an imposing and distinctive photo motif. Those responsible also thought about the background: for example, the motor track is aligned in such a way that there is a constant view of the well-known Podersdorf lighthouse.
In total, the whole facility cost two million euros. Through this large investment, the mayor Michaela Wohlfart and the tourism association expect that from March to November more than 100,000 additional visitors will be attracted to Podersdorf and that day visitors will also be encouraged to stay overnight in Podersdorf to fully enjoy the whole world of experience. "Especially in difficult times like this year, a municipality must create framework bonds and infrastructure to be well positioned for the future!", the Podersdorf mayor is convinced.
So that the "fresh wind" (under this slogan the project stood) does not stop blowing, further projects are already planned: The topic of outdoor sports on land is to be expanded even further.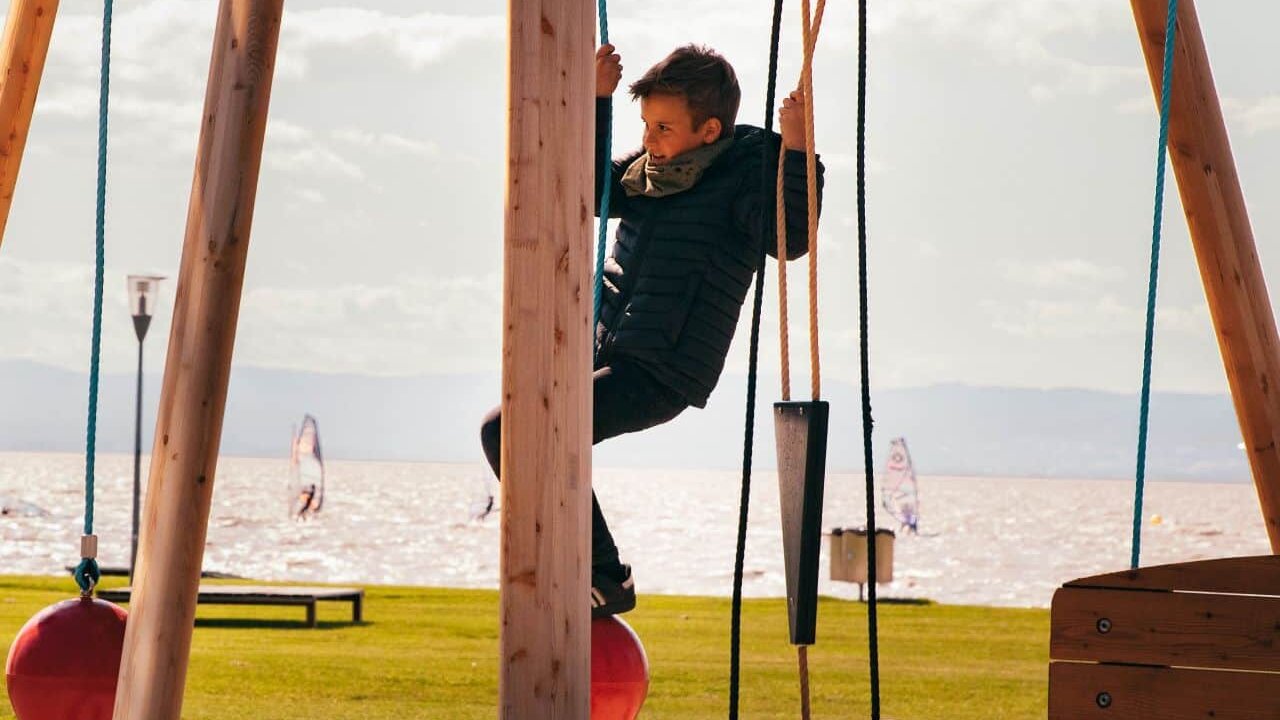 More Projects
Sunkid is one of the world's leading year-round providers of leisure attractions for the whole family. From individually selected attractions to individual overall concepts.