Waterpark Conveyor for Loopagoon



Sunkid supplies a 40.5-meter moving carpet for the world's first water park open exclusively to women and children
Waterpark Conveyor for Loopagoon
Not far from Dammam, the capital of Saudi Arabia's Eastern Province, Half Moon Bay is the best-known and most popular beach in the entire region. In early September, Loopagoon, the Eastern Province's first large and modern water park, opened there.
With a population of over 3.2 million, the metropolitan region is an excellent location for the first large water park in Saudi Arabia's largest province. Covering an area of almost 16,000 m², Loopagoon offers its visitors numerous slides, a surf pool, a water playground for children and much more.
Sunkid supplied and installed the raft return conveyor for the spectacular slide system. The 40.5-meter-long special conveyor belt with Blue Eye rubber belt transports the 4-person tubes up the slide tower and removes them again at a central loading station.
Fact Box:
Length: 40.5 m
Type of tires: 4-person Family Rafts 78" (diameter approx. 2 m)
600 mm Sunkid Blue Eye belt
Sensors for demand-controlled conveyance
Incline approx. 20.7 ° (38 %)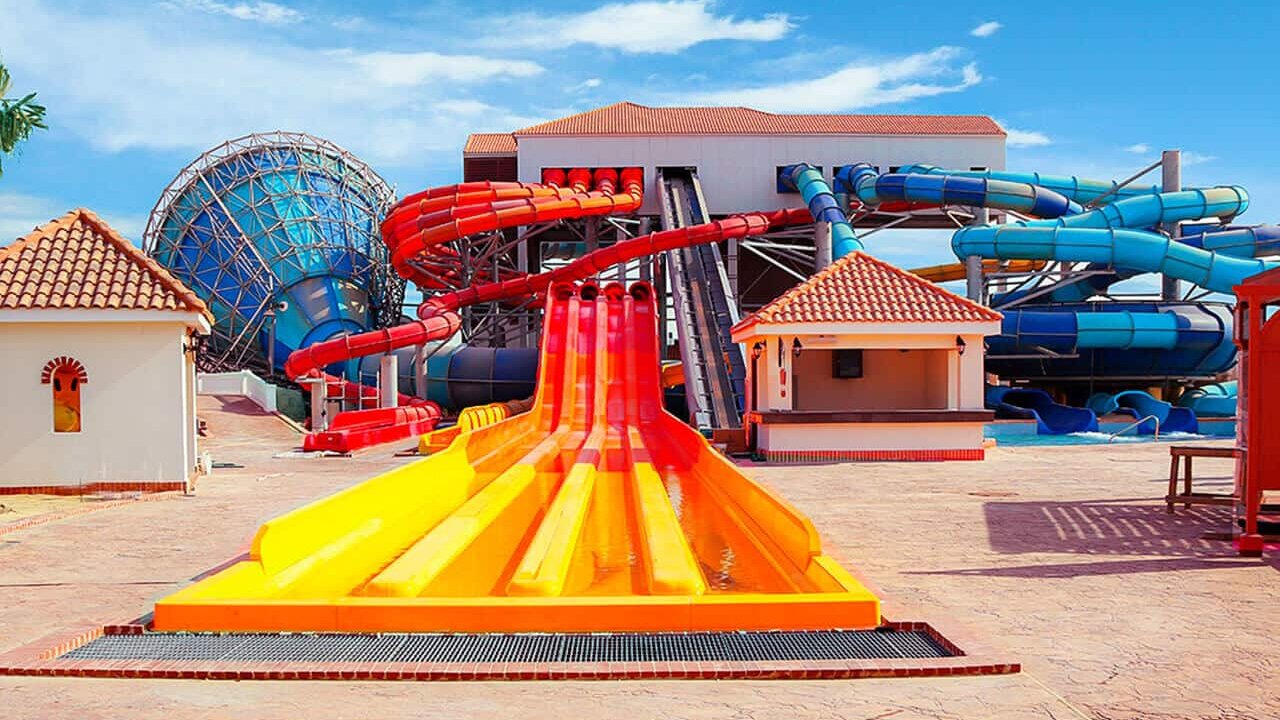 More Projects
Sunkid is one of the world's leading year-round providers of leisure attractions for the whole family. From individually selected attractions to individual overall concepts.