A new Wood'n'Fun adventure playground opens its doors!



Let's go on the discovery tour!
The new Wood'n'Fun playground in Wasserfallen
Finally the children's playground opens in the Wasserfallen region in Switzerland - swinging fun, climbing adventures and a wild slide make children's hearts beat faster!
The Wasserfallen region has about 1585 inhabitants and is located in the municipality of Reigoldswil in Switzerland. Just in time for the beginning of autumn, a new adventure playground with the unique Wood'n'Fun attractions opened there.
The adventure playground can be reached by the Wasserfallenbahn also known as the Reigoldswil-Wasserfallen cable car. However, the top station of the cable car and the highest point of the canton Baselland, are located on the territory of the neighboring municipality Waldenburg. Once at the mountain station, there are numerous hiking opportunities, including a hiking trail to the new adventure playground. For the design of the adventure playground, the region opted for natural wood products from Wood'n'Fun - which are weather-resistant and nature-friendly.
Through Almholz, the partner of the Sunkid/Borer Group, this has been impressively successful! The highlights of the playground: an oversized wooden sled, which is connected to the climbing tower via a bridge and equipped with a long tube slide. An oversized hiking boot, which can be climbed on or hidden inside, and the large wooden deer antlers, which can be climbed by the children with the help of a net.
Meanwhile, for the parents there is a cozy picnic platform, which is very spacious and sufficiently equipped with tables and benches. Thus, also ideal for a leisurely breather after the wild climbing adventures.
All this and many other attractions are Wood'n'Fun products, which are associated with a lot of fun and skill.
>> Click here to learn more about the Wood'n'Fun product world. <<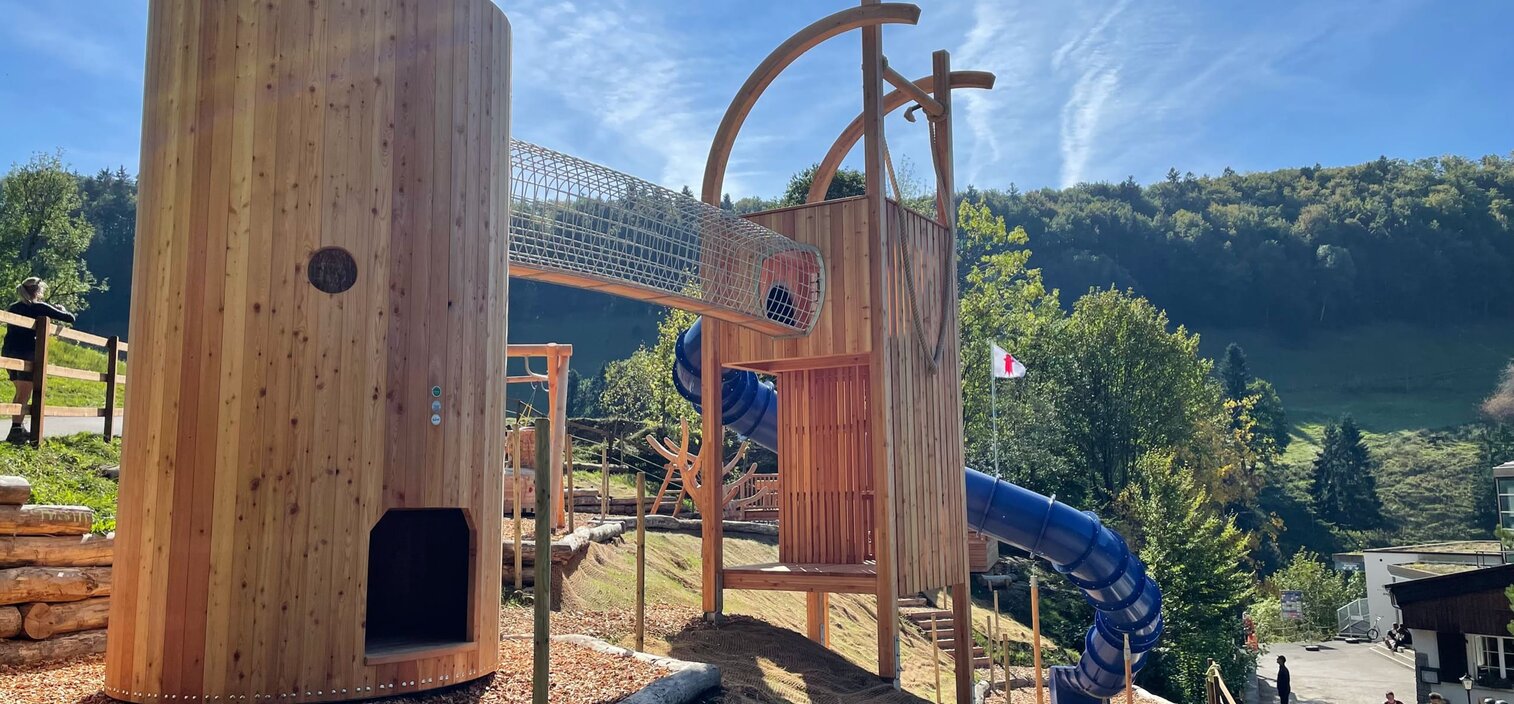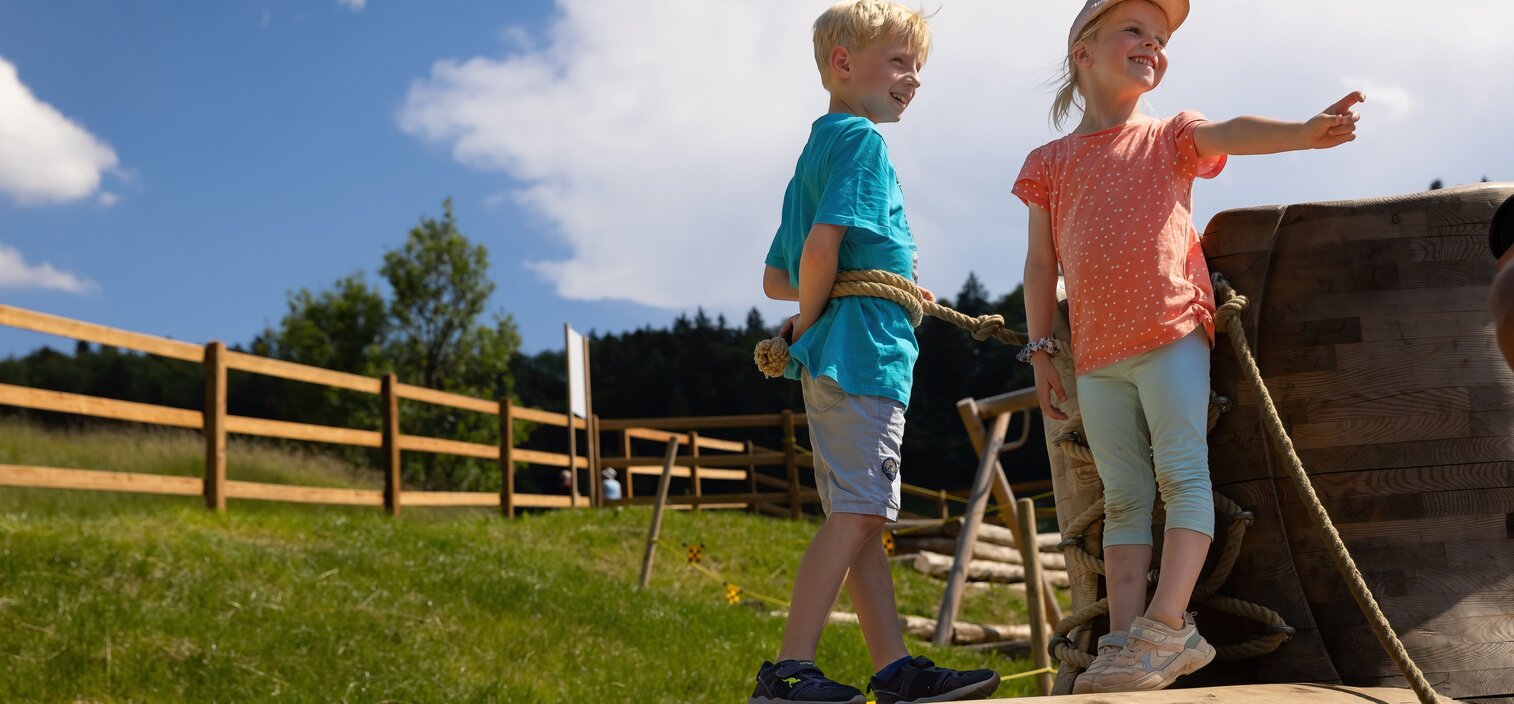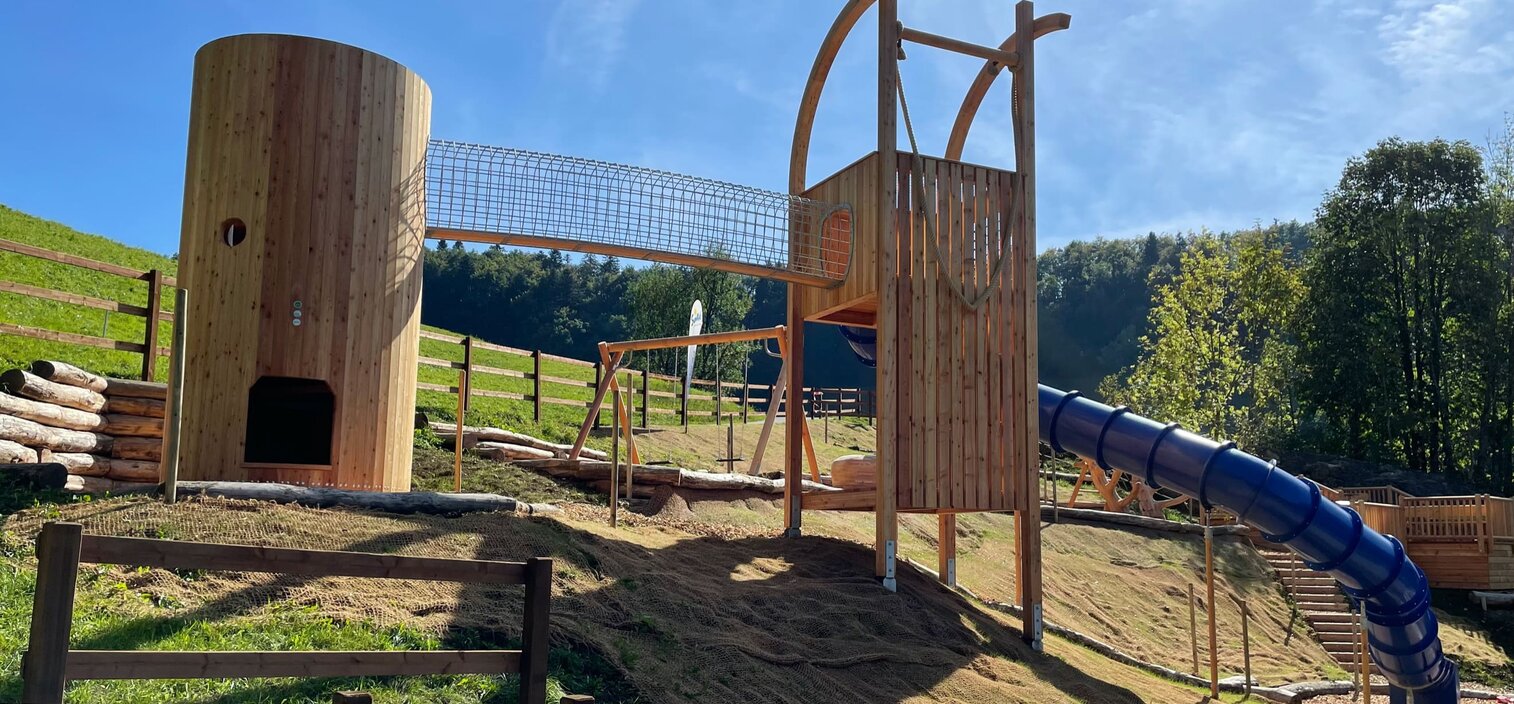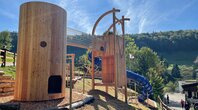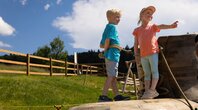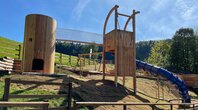 More Projects
Sunkid is one of the world's leading year-round providers of leisure attractions for the whole family. From individually selected attractions to individual overall concepts.