SkiStar-Hammarbybacken becomes a year-round leisure destination!



Fun and action 365 days a year!
Place:
Hammarbybacken /
Year:
2022 /
Product:
Mountain Coaster / Moving Carpet / Dry Slopes / Tubing
The Hammarbybacken SkiStar leisure and ski area, centrally located in the middle of the Swedish capital Stockholm, serves as a recreational destination for tourists and for the approximately 1 million inhabitants. With the help of product enhancements from Sunkid, the ski area is now becoming a year-round leisure destination.
With the SkiStar Sports & Adventures concept, SkiStar, itself a Swedish leisure, tourism, real estate and retail company, aims to enable people to enjoy an active lifestyle even in summer.
In the summer of 2021, they decided to make the biggest summer investment in the company's history by launching the concept in Stockholm, Trysil, Sälen and Åre.
The new SkiStar Stockholm-Hammarbybacken with the new attractions around a Climbing Park, Mountain Coaster and Mountain Tube, gives Stockholm locals and visitors direct access to the concept and fun in an urban environment. On June 24, the attractions were officially opened, these allow to discover the mountain in Stockholm in different ways.
With the new Sunkid Mountain Coaster, the adventure starts from the valley, because from there the passenger gets on the toboggan and is then transported to the start by the drag lift. During the ride up, the unique view of the city already offers the first highlight. Once at the top, the drag lift anchor is automatically released and the winding, approx. 500 m long descent can begin.
At the bottom station of the Mountain Coaster there are also two new Moving Carpet lifts, which serve as a feeder for the new tubing lifts. The new tubing tracks from Sunkid's partner Neveplast are particularly unique with their individual design. The individually colored tubes with the printed SkiStar logo can be easily transported back to the start with the help of the conveyor belts.
Once at the top, there are then three different routes down: Straight down, A route with curves or one with a Tubby Tunnel. So variety and fun is guaranteed.
For August/September many more attractions are planned. Like for example the Neveplast plastic track. This means that those who can't get enough of winter or generally want to try something new will in future be able to whizz down the mountain on a 9000m2 plastic slope - which is partly made from recycled plastic.
In addition, a summer version of the SkiStar Snowpark with many playful elements such as rails and boxes will provide even more fun skiing.
Mountain Coaster SkiStar
Length Mountain-ride:
267 m
Mountain conveyor system:
T-bar lift
Ø Gradient Valley-ride:
16 %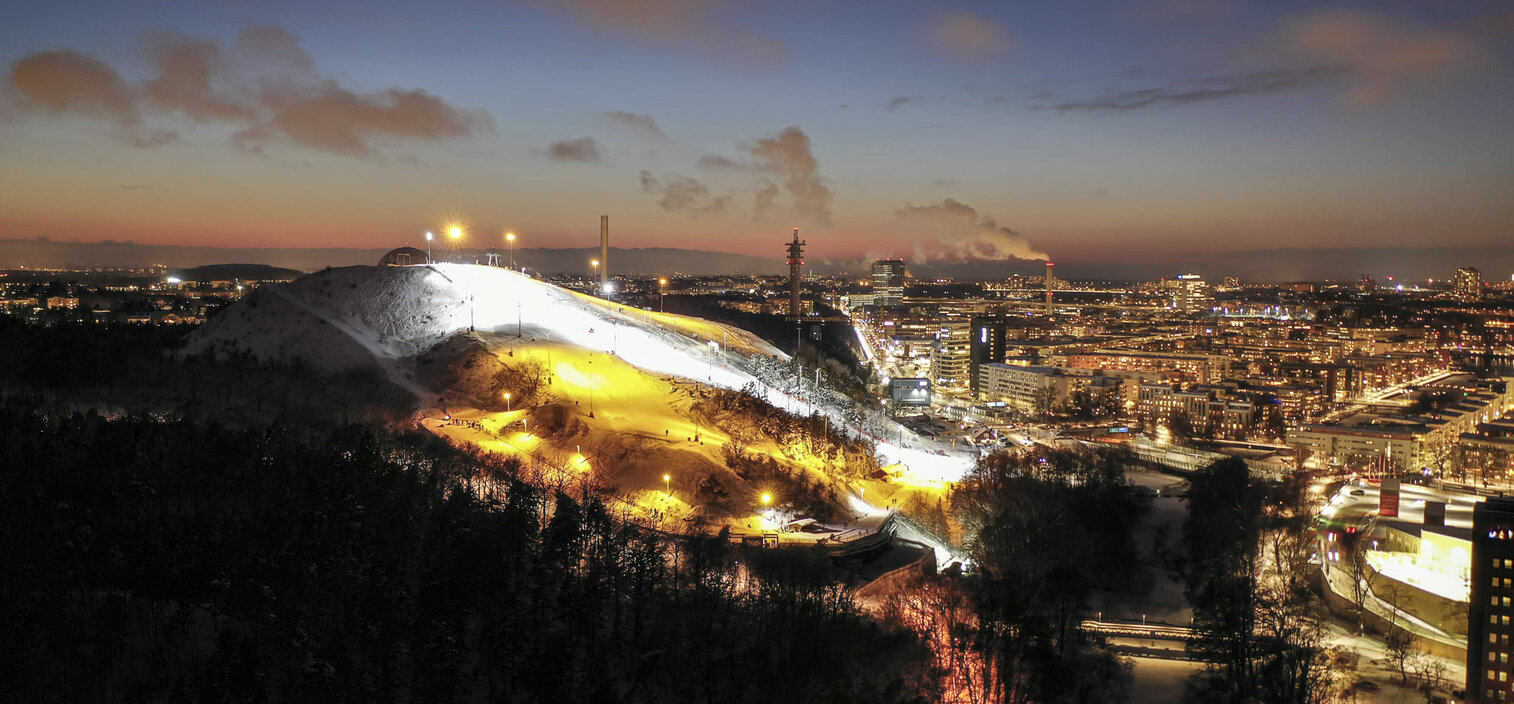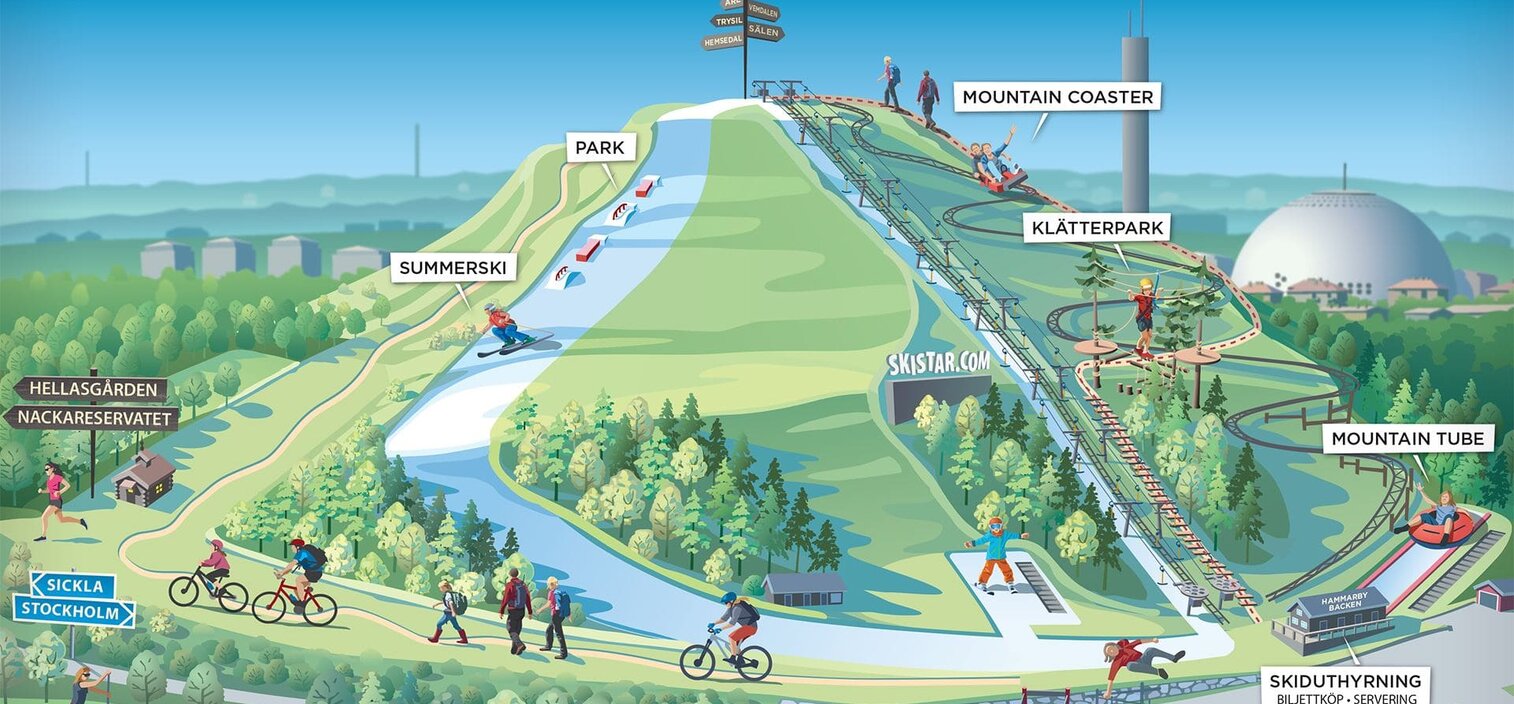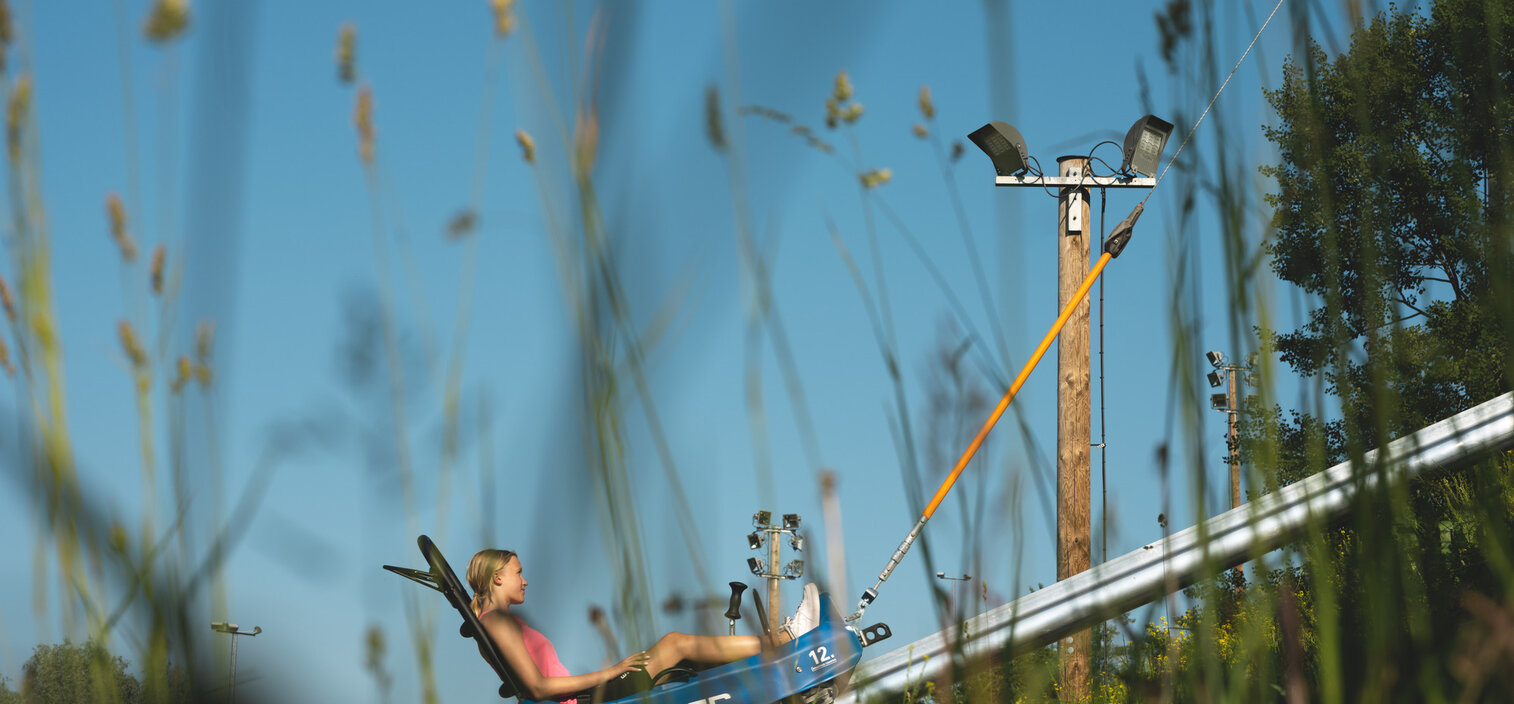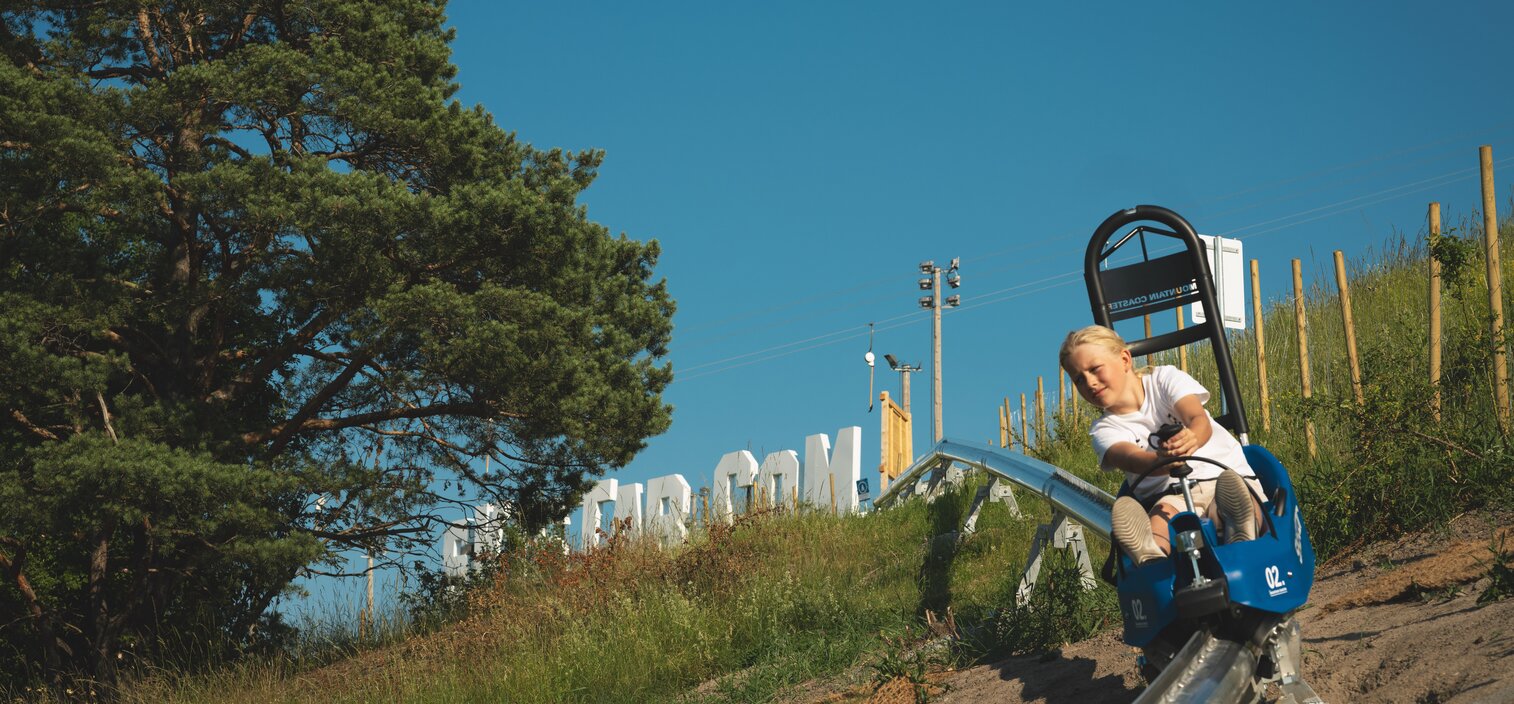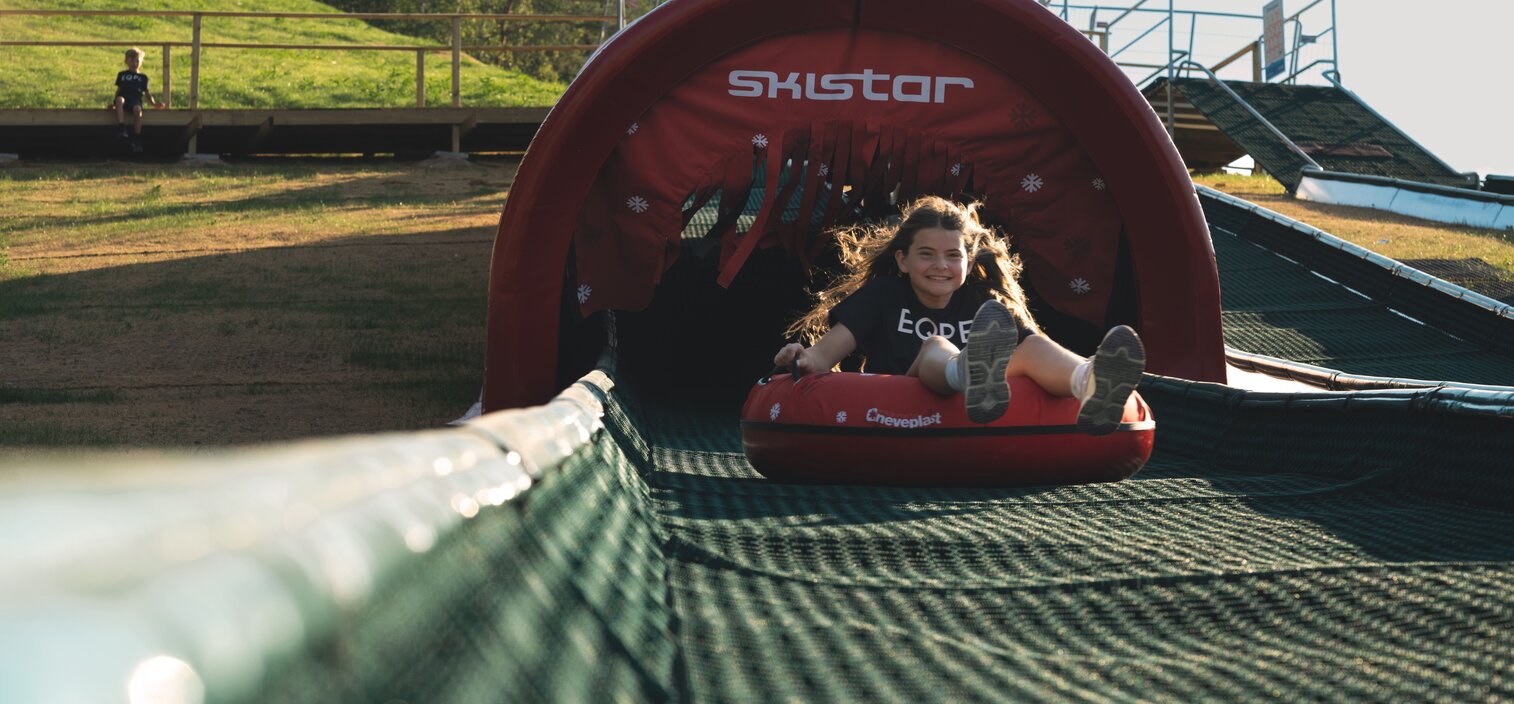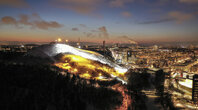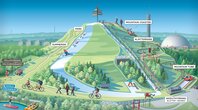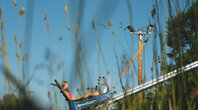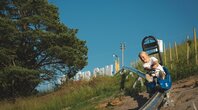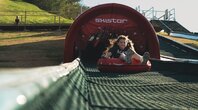 More Projects
Sunkid is one of the world's leading year-round providers of leisure attractions for the whole family. From individually selected attractions to individual overall concepts.