Bikers ride up with Sunkid almost 1,500 times a day in summer



Moving Carpet for trail rookies in Austria's largest bike region
Place:
Saalbach /
Year:
2023 /
Product:
Moving Carpet
"Diverse - casual - active": The Saalbach Hinterglemm Leogang Fieberbrunn ski circus is one of the pioneers of year-round mountain tourism. Using the example of the flexible use of a Sunkid Moving Carpet, the region demonstrates how existing resources can be used year-round.
As Austria's largest bike region, athletes of all levels of experience will find the right ascent, exit and descent in Saalbach. Many gain their first trail experience in the "Learn to Ride Park" on the Turmwiese next to the Kohlmaisbahn.
Here, in what is now the third summer season, a 96-meter Moving Carpet from Sunkid is available to all guests as a feeder to five different mini-trails. And bikers of all ages and skill levels, including the local bike schools, make use of the comfortable and free ascent about 1,500 times a day in summer. After all, it's very easy: get off, hold the handlebars, stand on the Blue Eye harness and let the mountain bike roll upwards on the side covers. This is much easier, especially for the very young, than with drag lift solutions, which require a much higher degree of balance.
Leni Krug from Saalbach Marketing describes the Bike Moving Carpet as a "luxurious add-on for the big cyclists. Particularly casual this is however for the small guests, who lose by ascent without own muscle strength, so much less fast the desire at Biken."
But not only bikers reach the top safely in all weathers with the Sunkid Moving Carpet. In winter, the system is used in a shortened length at the Schönleitenbahn valley station - among other things for lessons at the Heugenhauser Ski School. Thanks to extensions (30 meters in total), assembly, dismantling and transport can be carried out quickly and smoothly between seasons.
Moving Carpet "Learn to Ride Park", Saalbach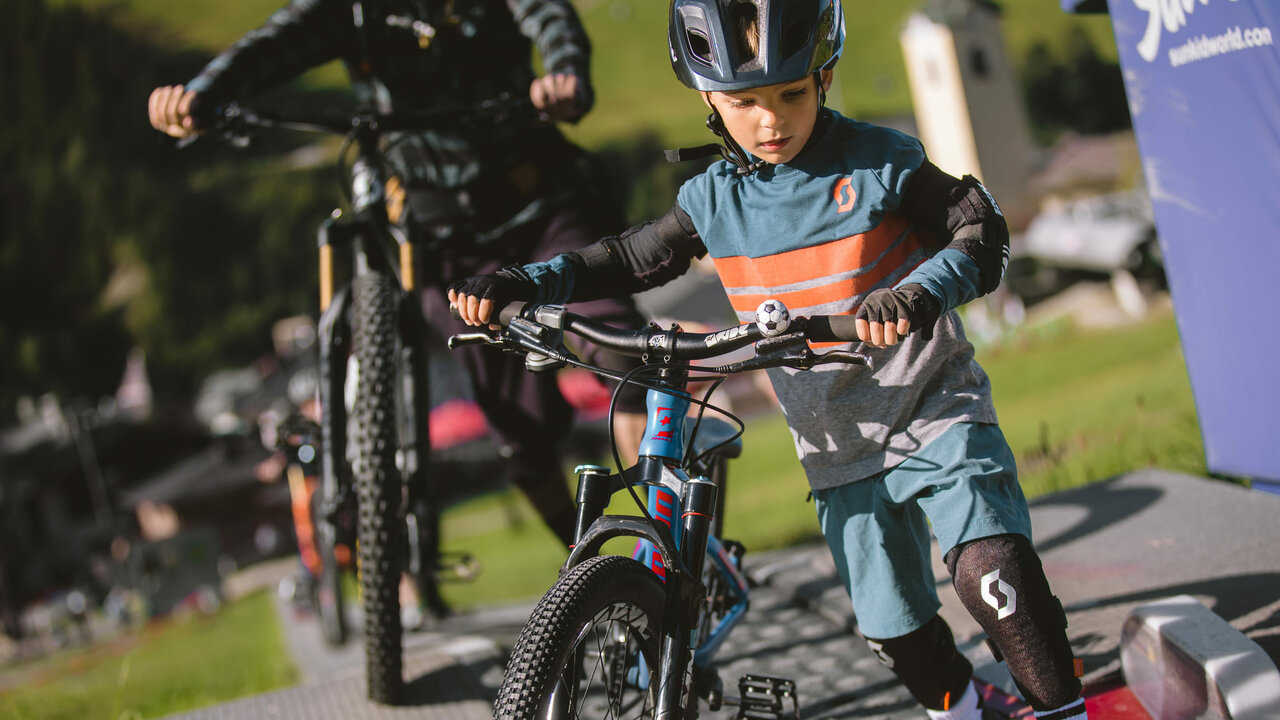 More Projects
Sunkid is one of the world's leading year-round providers of leisure attractions for the whole family. From individually selected attractions to individual overall concepts.