Summer fun with Sunkid at Wollis Kids Park




New tubing track and existing Moving Carpet extend the offer at Hauser Kaibling
Place:
Haus /
Year:
2023 /
Product:
Moving Carpet / Tubing
Wolli's Kids Park on Hauser Kaibling was known until now as a free ski practice area on the mountain. Since the 2023 season, there is a summer version of the park in the valley! The big highlight is the new almost 100-meter-long summer tubing track.
In addition to this new attraction from the Sunkid product portfolio, a 90-meter Moving Carpet from the Austrian manufacturer acts as a comfortable and fast ascent aid - for both "tubers" and mountain bikers.
The tubing track with two steep curves guarantees an action-packed experience for the whole family. Many guests are surprised by the achievable speed, due to the relatively straight track layout. Many of them want to experience this adrenaline kick again and therefore dare at least a second slide on the tubes lovingly designed in Wolli design.
These Evo series tubes can be rented at Hauser Kaibling in two sizes - Medium and Maxi. They offer passengers increased comfort due to the integrated soft seat cushion, on which all important safety rules for use are printed. Evo foam mats also guarantee safe entry and exit from curves, and thanks to the Evo brake carpet, even the fastest "Tuber" will come to a safe stop at the end of the track.
With the Sunkid conveyor belt, which also reliably performs its service for all mountain sports enthusiasts in winter, it is always easy and quick to get to the start - whether with a sliding tire or a bike handlebar in hand. Maximum stability in all weather conditions is provided by the "Blue Eye" belt surface.
Moving Carpet Hauser Kaibling - Summer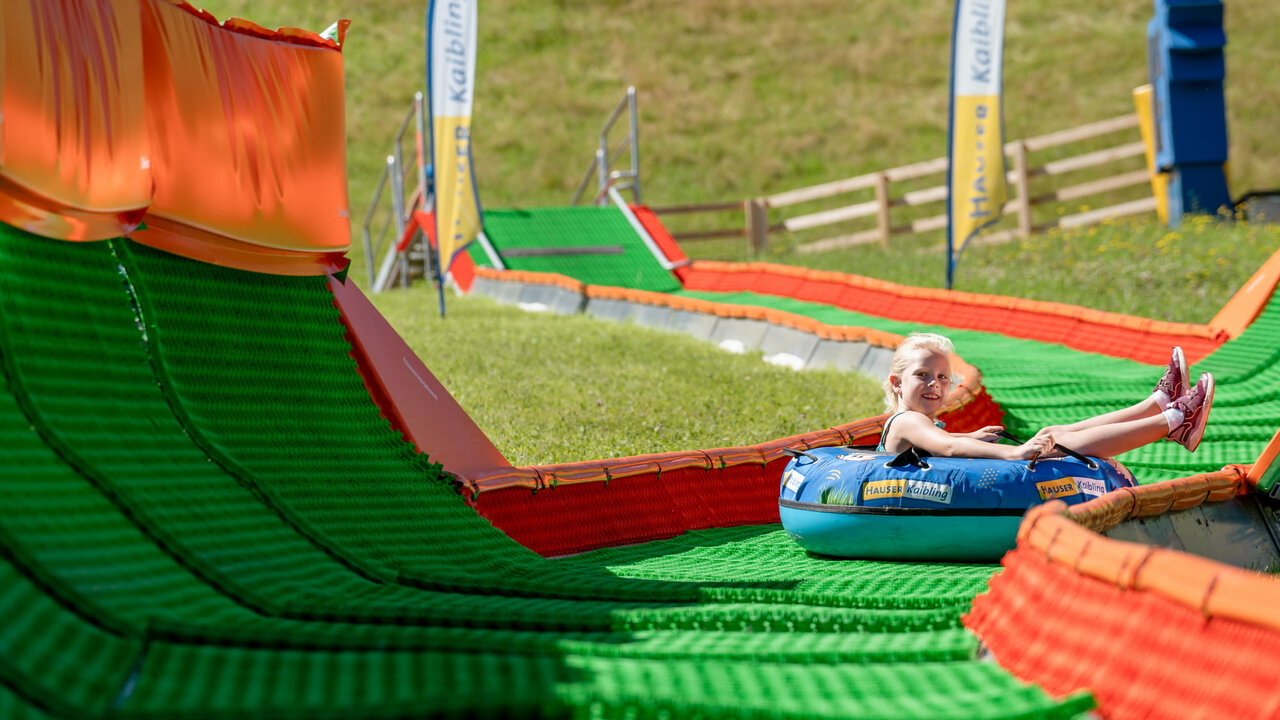 More Projects
Sunkid is one of the world's leading year-round providers of leisure attractions for the whole family. From individually selected attractions to individual overall concepts.